iA American Insights
Get the latest news, views, videos, and helpful tips and information from your friends and partners at iA American!
Back to all Insights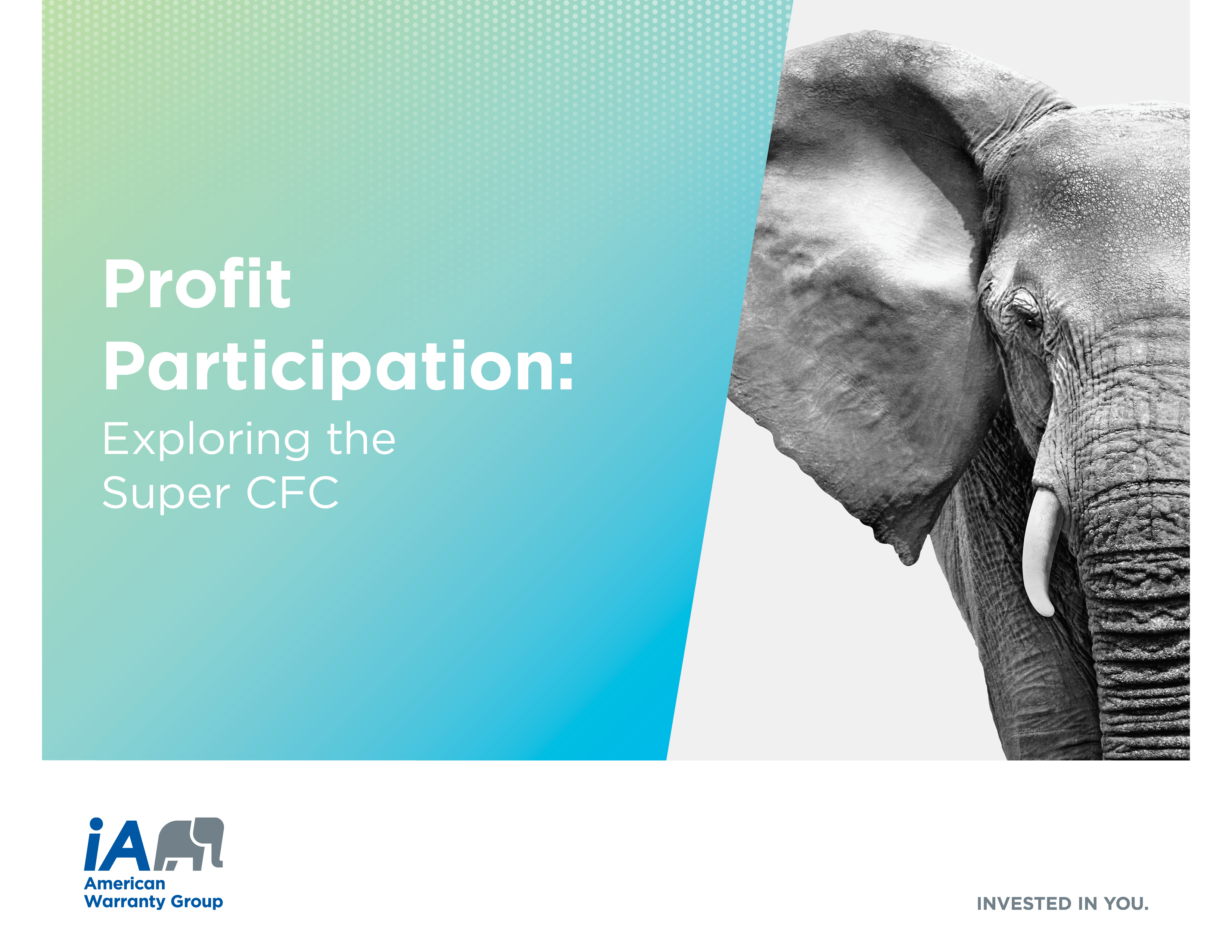 Profit Participation: Exploring the Super CFC
Oct 2, 2023
Dealers, Reinsurance
Let's face it: Profit participation and reinsurance are complicated! They may be highly sought after, but they are often misunderstood, which can leave dealers in programs that may or may not be a good fit for their business. That's why we created a whitepaper to help. We've sifted through all the information for you and highlighted the most important callouts of our profit participation programs, with a focus on our latest program, the Super CFC.
Educating yourself on the ins and outs of all the different options is the only reliable way to ensure your program is the best option for you and your business. Download our guide to learn all about these options and find out if you're in the right profit participation program.