iA American's Commitment to Dealer Training
One of the key reasons to partner with iA American is our unequaled ability to offer proven training solutions, for both sales and F&I teams. As a case in point, iA American Training Institute has locations across the country, with its headquarters located in Las Vegas. Between them all, the numbers reveal what separates us from the pack: about 70 people out in the field who do training for us, six state-of-the-art facilities where we provide in-classroom training, 24/7 online training, and the option of supplemental in-store coaching.
In-Class, Online, On-Location and In-Dealership Training
Wherever you are, whenever you need it, iA American is there to provide your staff with the tools they need to reach unparalleled levels of success. With six training facilities strategically placed all across the country, it's very possible we have a location near you.
If attending in person isn't an option, we offer the convenience of online classes that can be taken any time, anywhere. In addition, we can provide supplemental in-dealership training and development to reinforce the principles and processes your staff has been taught. This helps ensure employee success, and higher profits for your dealership.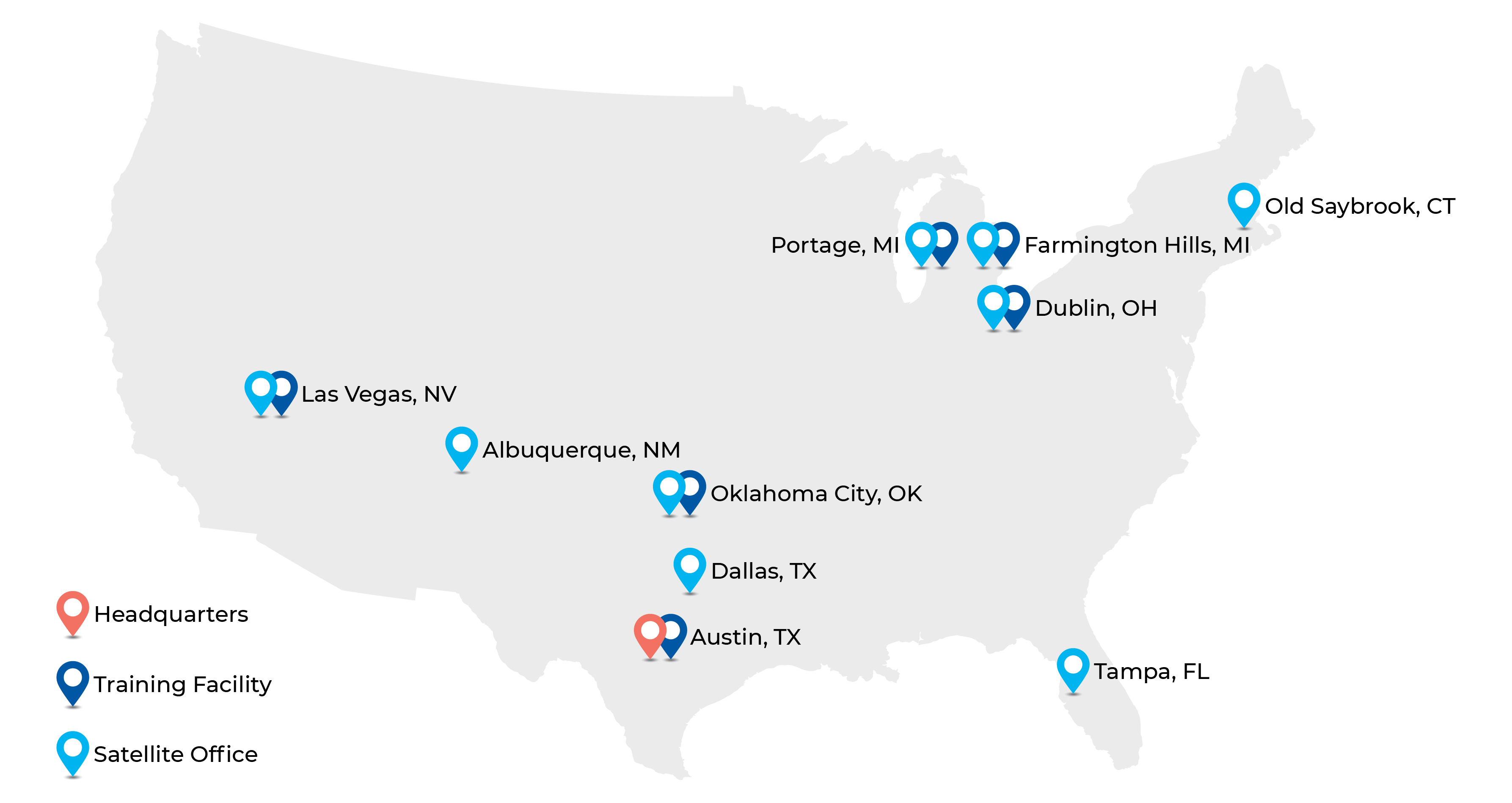 iA American Training Institute
Balancing the importance of profitability in the dealership with today's increasingly stringent legal climate requires having the right training and processes for successful product sales. Let iA American Training Institute assist you with training opportunities that fit your schedule:
T.U.S.K. F&I School
In-Dealership T.U.S.K. F&I Reset
One-Day Power Boost
F&I and the Desk
T.U.S.K. Customer Engagement Sales Training
iA American's Training Leaders
Without exception, our trainers are sales and F&I rock stars who have the necessary experience and skills to help our dealer-partners achieve their financial objectives and deliver on their vision.
Eric "Frenchy" Mélon
Senior Vice President of Sales, Head of Training & Development
Frenchy is a legendary 30+ year automotive-training veteran with extensive international experience. His SDU training style is passionate, powerful, and uncompromising. His students are challenged, pushed, and entertained.
Tony Dupaquier
North American Training Director
Tony is one of the industry's most forward-thinking F&I and sales trainers. A 30+ year veteran of the automotive industry, he leads a team of certified trainers and in-dealership developers.
Mike Holliman
National Director of Training & Academics
A natural leader, Mike is well known for the energy and extensive knowledge he brings to his classes. With 30+ years of experience in automotive retail, his students describe him as a "real car guy."