iA American Insights
Get the latest news, views, videos, and helpful tips and information from your friends and partners at iA American!
Back to all Insights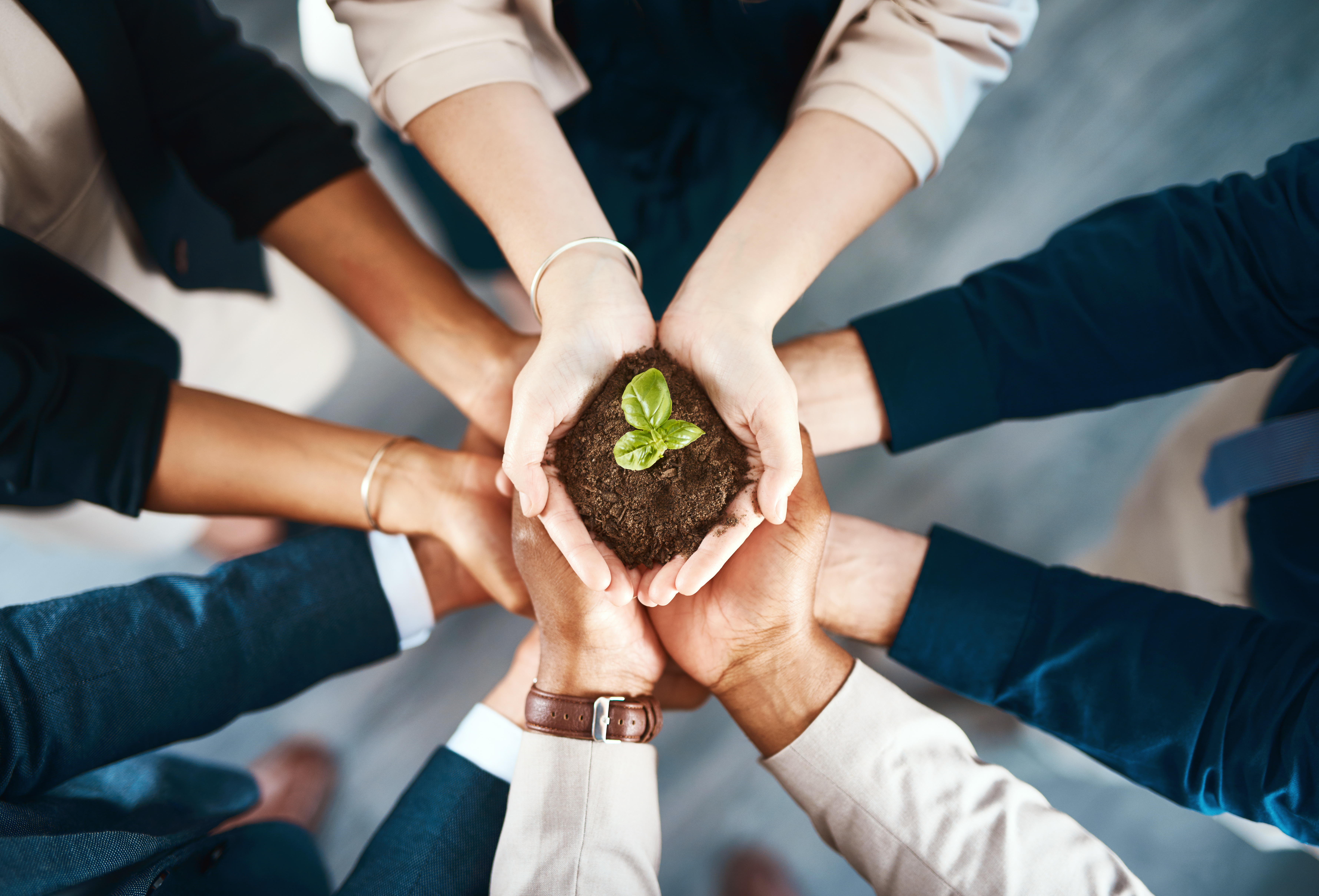 Don't Recruit F&I Managers - Grow Them!
May 18, 2021
Dealers, F&I, Training
by Eric "Frenchy" Mélon
SVP of Sales, Head of Training & Development
Working in finance is not a right; it's a privilege. Dealers have to create a culture where everyone in the organization understands that finance is a coveted seat. When they have that type of culture, they're going to automatically get a lift in F&I.
Make sure that you set up a process to optimize talent and profit. If you have a stellar person with a great process, they will become a superstar. The most successful dealerships embrace promoting from within and developing their people through the right career path. Just as important, they also always have someone else ready to take over that coveted seat. This means increased profits for the dealership, and at the same time, the dealer won't run the risk of being held hostage by unreasonable demands from a well-performing manager.
There's a process for everything, and it's bigger than F&I. For a really great F&I department to work, and to have a really profitable reinsurance program, you've got to have a great sales process. When we work with a dealership, we get involved in the whole culture of the organization, including F&I managers, sales managers, general sales managers, and salespeople. Members of our team specialize in optimizing all of these different areas.
For a real-world example, we work with a 700-car store with an F&I staff that's 100% promoted from within. Their year-to-date numbers are in the top 1%. When we came in, they were running below $800 PVR. Right now, even with 40% cash deals, they're running over $2,200 per retail. They invested in their people, their retention numbers across the board are great, they have a great culture, their organization thrives because they built that culture around their people, and the people are built to succeed.
Ask yourself, what's the culture of my dealership? Did I come in to win, or did I come in just to put my day in at work? Did I come in to match what we did last month and try not to get fired, or am I looking for the win?
HIRE THE BEHAVIOR
Building your team is paramount. Hire the people with the right behavior and then train that behavior. You'll notice that I didn't say hire people with the right experience.
Where dealerships really fail, with a big "F," is when they don't promote their top salespeople to F&I because they're too good as a salesperson. The number one reason dealerships lose top performing people is by not recognizing them as part of the big picture, and by not giving them a shot.
The key is to develop people with the right behavior from within, to give them opportunities, and to show them there's a path to advancement. They fit the culture of the organization because they're already a part of it. Promoting people from within is the path to success, for both the individual and for the dealership. If you don't provide this path, your competition surely will.
A lot of times, dealers will say: "I want to hire a hammer. I need that one-percenter who's going to get me those big numbers." But they're not out there. Let's face it: If they're being treated well, the best F&I managers are already motivated to do a great job for the dealership they're currently working for. So why would they work for you? They're not going to leave unless they're moving to another city or state.
All too often, dealers simply fail to look internally, and it costs them. According to the NADA, the average turnover of the sales staff in a dealership is 80%. The average cost to train a salesperson is around $30,000, and between $40,000-50,000 for an F&I manager. Creating a path for their success can save you, and earn you, a lot of money.
Another thing is, when you hire folks from the outside, remember, they're salespeople. Of course they're going to interview well. There's a lot of risk. You don't know if they're telling you the truth, which could mean, they go to work for your dealership, do all kinds of crazy stuff, perhaps make you liable for a bunch of potential lawsuits, and then bail on you. Usually after 90 days, you'll find out all too well why they left the last place they worked for. How much time and money is wasted in 90 days? A lot.
There's a better way. Go internal.
With that said, sometimes a dealership's culture needs to be changed. Say you have one where everybody has been there for a long time, and the culture has become extremely stagnant. I can tell you story after story of times when dealerships have accidentally set their people up to fail by moving them to finance after spending more than 20 years on the sales floor. It doesn't work. Their people have become institutionalized and have a mindset that this is the way it's always been, and nothing is going to change that. It's seldom, but there are times when you've got to bring somebody in with a different perspective to rock the boat and bring everyone up to an optimized level.
SET THE EXPECTATIONS
The average dealerships don't set a path for their people to optimize. It's like the NFL. How do you make your starting quarterback perform even better? It's simple - bring in a backup quarterback who's ready to play and just as good. Then, all of a sudden, that starter is going to step it up. You have to optimize your F&I managers the same way. You load the bench. Have other people trained and ready, so when an opportunity comes, they can step in and perform right away.
We have a saying in our company: Learn to be uncomfortable. Your people have got to be a little uncomfortable every day - not scared. They just have to have a little knot in their stomach every time they talk to a customer, because that means they're pushing themselves.
To optimize the F&I department, you need to establish benchmarks. The dealer must have clear-cut expectations. Is $1,200 a copy a good job? $2,000? You can't have one expectation for one manager, and another for the rest. Everybody has to go in the same direction, or you'll never achieve your goal.
When we meet with a dealer, we ask, "Do you want to be among the top 1% in the country?" If so, we help them set the expectations and make sure the process is executed. There's got to be a commitment from the top down. We help them set their F&I goal and work backwards to identify what product mix, penetrations, and profit on each product will get them to that goal. It's not a secret sauce. It's about hiring the right behavior, training the right behavior, having the right process, accountability, and a commitment to that process.
We work with at least 130 top-performing rooftops across the country. Any dealership that runs in the top 1% doesn't do it by luck. That's why we can run the same numbers all across the country and across all of the different brands. You give me a dealer who is committed to running $2,000 profit per vehicle sold, and I can get them there in finance, in a moral, ethical, and legal way.
And then you take a deep breath and say, "OK, what's the next level?" It never ends.
GET IMMEDIATE AND ONGOING TRAINING
It's paramount to train your people with a professional outfit right off the bat, no matter what level of experience they have. It's a mistake for a dealer to think: "Let me find out how they'll work out before I invest any money in them." It's like saying: "I want to find out how good a mechanic this person is before I train them, so I'm going to have them work on transmissions first." You can't afford to let them break transmissions, right? A transmission is about $3,000-$4,000. But guess what? An F&I turn is about the same amount.
Do not think you can take someone and have them learn on the job. It's too big of a risk. You cannot waste finance opportunities when the average dealership makes potentially $2,000 per every customer they talk to. An education is an expense, no question. But, you know what's a lot more expensive? Ignorance. If you keep your people ignorant, it's going to cost you a lot more.
Also remember, our business is constantly evolving. We are always evolving our training to keep up with changes in the industry. Training is constant. It's never-ending. It's never going to be done.
PAY THEM WHAT THEY'RE WORTH AND DON'T OVERWORK THEM
How do you get people who are motivated to fit your culture and become the best in the country? You've got to grow them. You've got to pay them. You've got to give them a work-life balance.
If you already have these people, lucky you. You'd better be compensating them fairly, or even over-fairly, or they will be recruited away from you. And remember, a percentage is a percentage. When you recruit someone with a percentage pay plan, don't mess with it. When your salespeople are really optimizing, that percentage becomes a big paycheck. Dealers may look at that paycheck and say, "I don't want to pay that kind of money," and they cut their people's pay. That's how dealerships lose very talented people. You want your top people to make a lot of money. If the percentage is in line, you get the bulk of that profit. So don't get mad at your own money.
Another reason you lose top performers is by not staffing correctly. If you have too many people, they can't make enough money no matter what percentage is being paid. If you have too few people, they'll burn out.
We've had dealerships we've gone into that had great pay plans and a good culture, except their people were expected to serve upwards of 100 customers per month. They'll do it, because they're making really good money. Until their spouse gets mad because they haven't seen them in two months. The average person should talk to between 65-80 people per month.
It's all about the process. It's all about the expectations. It's all about hiring the right people with the right behavior, having the right plan, and working that plan. End of story.
*This article originally appeared in the May 2021 issue of F&I and Showroom.