SmartMenu
Present and Close
SmartMenu™ is a complete web-based menu generation system where F&I managers can create and visualize a real time menu complete with package and base payments. By harnessing the power of the Internet, dealer data can be shared between multiple offices and physical locations allowing a user with the appropriate permissions to change any setting including products and packages.

Present and Close
Certified DMS Integration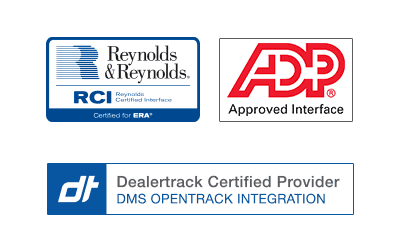 SmartMenu includes certified DMS integration for the world's largest DMS systems, including ADP, Reynolds and Reynolds, DealerTrack DMS (ARKONA), Auto/Mate, and ADAM. Integration eliminates double data entry and improves performance levels in the dealership. The SmartMenu DMS method of integration requires no software or hardware changes to the dealership's DMS system, further enhancing the conversion process. With DMS integration functionality, the SmartMenu user simply enters the deal number in the SmartMenu user interface to populate all of the fields needed for menu generation.
Paper or Tablet Menus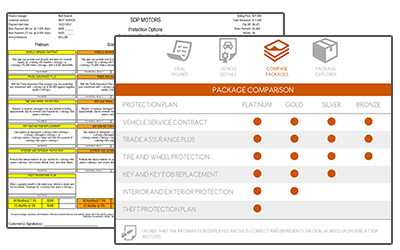 SmartMenu can generate traditional full color paper menus, and can also transmit an interactive, tablet based menu to an Apple iPad or Google Android tablet for a more modern experience. The "Interactive Menu" presents all products in a manner similar to a traditional menu, but also includes a host of electronic sales tools, product videos, and electronic brochures and other materials which would normally be shown via a paper evidence manual.
eRating and eContracting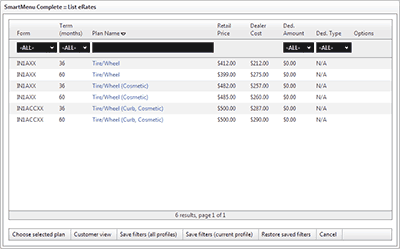 SmartMenu interfaces with over twenty service contract and ancillary product providers to allow for the electronic rating and contracting of warranties. F&I managers have the ability to eRate and eContract from all applicable providers simultaneously, eliminating the need to visit separate web sites or rate books for each provider.
Dynamic Sales Tools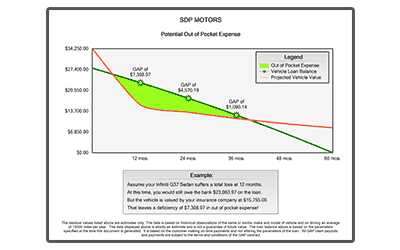 SmartMenu includes several dynamic sales tools, including a dynamic GAP graph, a fuel savings report and a customer specific VSC graph. Each sales tool utilizes VIN decoding and other data from the deal to provide the customer with information specific to their vehicle and their purchasing experience.
Red Flags Rule Compliance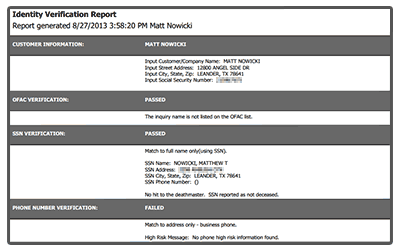 SmartMenu offers F&I managers the ability to generate OFAC compliance reports as well as identity verification reports. Identity verification confirms the customers identity by matching up the customer name, phone number, address, and social security number and combines "out of wallet" questions for rigid validation.
Discover How Smart Your Business Can Be
Request a demo today, and let us show you exactly how our SmartDealerProducts can help your dealership achieve more than you thought possible.
Be Smart